W E B I N A R
Beyond BI: 5 Techniques to Apply AI to Data Exploration

Wednesday, November 8
10AM PT / 1PM ET
It's time for the rise of the AI-powered data analyst. Whether it's finding signal that's been buried deep in your data, pulling out the 'a-ha' insight needed to inform business direction, or discovering the foundation for useful, usable AI, Intelligent Exploration is the co-pilot you need.
In this second of our 3-part series, the Virtualitics' data science team will show you how analysts can provide untapped value for the organization with deep data exploration using AI-powered advanced analytic techniques. In this session we'll showcase:
5 different techniques and when to use them
How to interpret the results and work with AI-generated insight
How to optimize the trial-and-error nature of exploration
Part 3 will be devoted to Network Graphs so we can really dig into this technique that technology has only just made mainstream.
Our Speakers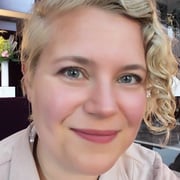 Caitlin Bigsby
Head of Product Marketing
Virtualitics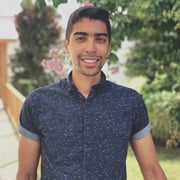 Joseph Oliveria
Solutions Engineer
Virtualitics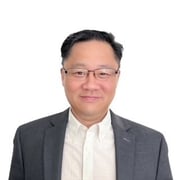 Yong Kim
Head of Solutions
Virtualitics
About Virtualitics:
Virtualitics, Inc., the Intelligent Exploration company, harnesses the power of AI- and machine learning-guided data exploration to transform organizations. Data exploration is the foundation of today's AI initiatives, but traditional methods are shallow and incomplete and leave companies with a narrow and biased understanding of their data. Virtualitics changes this, enabling data teams to quickly and thoroughly explore all of their data by using AI and machine learning to automatically discover patterns and meaning in their data. Rich 3D visuals and VR experiences enhance understanding, so teams and stakeholders move forward strategically with a strong foundation that guides smarter business decisions and AI initiatives.